Exclusive Live Webinar Opportunity for RV Retailer Dealers
RV Trader is offering an in-depth, custom live webinar to demonstrate the power of TraderTraxx, our lead and listing management platform, to help you access and make the most of our free lead data and market insights. You can fill out the form below to sign up for a webinar!
The TraderTraxx Difference
TraderTraxx is RV Trader's platform that tracks inventory, manages your listings, and provides critical insights for your dealership. Through this platform, you can: 
Track and manage leads and connections.

Access exclusive consumer insights, such as consumer search behavior and trends.

Leverage market analysis reporting for more competitive pricing and strategies.

And much more!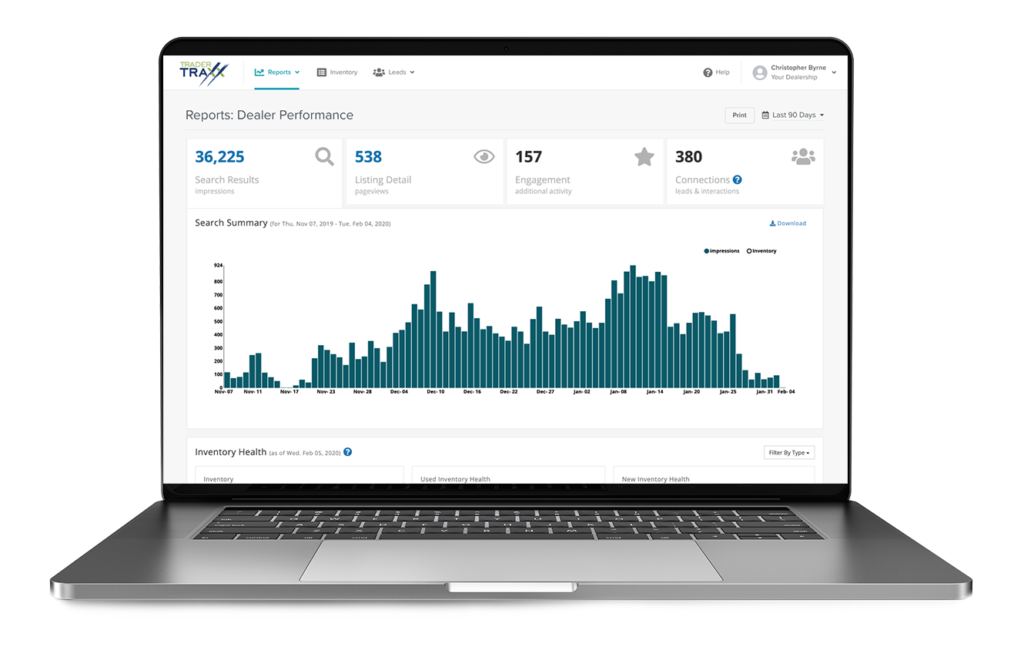 This live webinar is available exclusively to RV Retailer Dealers during two sessions.
Register for one of these two live sessions today and learn how TraderTraxx can help you manage your inventory, leads, and insights all in one place.
Sign up for Session 1 Here
March 2, 2022 from 2-3 p.m. EST
Sign up for Session 2 Here
March 3, 2022 from 10:30-11:30 a.m. EST